NOTHING IS AS POWERFUL AS AN IDEA WHOSE TIME HAS COME
Almost everyone on the globe today has access to internet – even in economically less developed or "poor" regions. However, two billion people have not been able to "participate" in economic activities so far because they do not have a bank account or the financial standing required to open an account. Here a currency crash, there the printing of money – in brief, the first signs of a major change are becoming increasingly visible.
Like the internet was "terra incognita" for many in 1993, it is the same way with digital currencies today. The critical mass of users will only be reached in a few years. Who does not wish he had been an "internet provider" back then or brought a software into the market? This is exactly that time in the field of cryptocurrency except that this time the market is much larger and the pace of development notably faster than in the beginnings of the internet.
In two to three years, every fifth household will know about the existence of cryptocurrencies, important facts pertaining to cryptocurrencies and how they work. Avalon Life provides you with the opportunity today to fully profit from this market – at a time that could not be better.
HOUSE OF BLOCKCHAIN
Avalon Life´s retail franchise network program will have launched 2 House of Blockchain store locations before the end of 2017, with plans to open another 34 by the end of 2018. Each store location participates in a revenue sharing program to offer Avalon´s crypto ATM machines, Debit Cards, Green Earth token, and feature a Crypto Travel Portal kiosk. By the end of 2018 the Company conservatively projects to have over 220,000 Avalon Debit card holders creating revenue on every transaction, withdrawal, and card load.
GREEN EARTH
Avalon Life has supported multiple projects to protect rainforests, and create opportunities for the public to participate in goodwill efforts built on blockchain. An innovative revenue model makes the project possible with all parties involved experiencing financial returns that may remain as cryptocurrency or be converted to fiat currency. Avalon´s bigger mission to support the planet is a unique and powerful attribute that clearly separates it from other Blockchain companies with short-sighted plans to execute "fast money" objectives.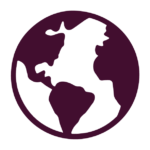 TRAVEL PORTAL
In April 2018, Avalon Life is rolling out their Crypto Travel Portal. Franchisees will have access to self-serve kiosks.

COMING SOON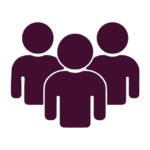 UNIVERSITY
The Avalon Life University online school will provide premium quality courses designed by experts only.
This university offers training to individuals who want to learn how to trade cryptocurrencies.

COMING SOON